Our Team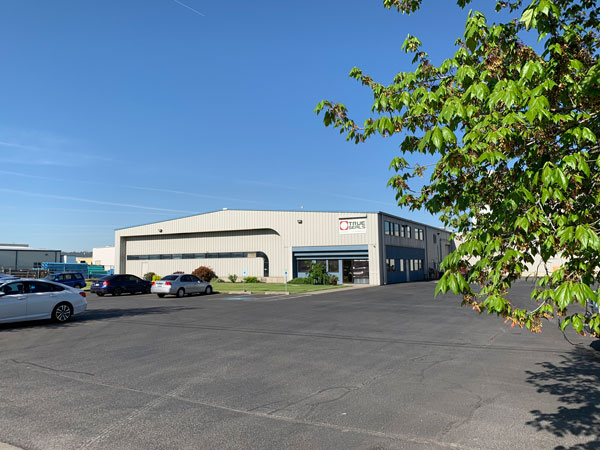 Our team brings over 100 years of combined manufacturing experience, 45 years of which was earned by specifically working within the custom gasket manufacturing industry. With this high level of expertise, True Seals has the knowledge and experience for manufacturing a vast array of products – all to the exact performance and design specifications required. Meet our team below.

Gene Carroll - Estimating/Customer Support Gene Carroll's 40 plus years of experience in the custom gasket industry has earned him the reputation of being the go-to resource for all of your gasket/stripping applications. Gene's extensive product knowledge and expertise in custom gasket manufacturing techniques will provide you with the right gasket for your application at the most competitive pricing in the area.

Liz Edal - Estimating/Customer Support brings 40 plus years of experience in various industries from Automotive to Aerospace and Military defense. Liz began working with Craig Dolsby in 2002, applying her design background developing military shelters. Bringing her keen eye for detail and get it done attitude, Liz joined the True Seals team providing customers with excellent service and product.
Dave Williams - Director of Sales brings over 25 years of field sales experience helping customers find innovative and cost effective solutions. He is True Seals' messenger to prospective and current customers on our service and capabilities. His goal is a win-win opportunity that will provide True Seals with a partner and customer for life.

BriAnna Broadrick - Inside Salesjoined the team as a college student, willing to learn and apply herself to new tasks. Her learning experiences have been put to work helping to develop our quality system and improve the customer service processes. Her willingness to organize and relay information to the shop helps ensure customer's needs are met and exceeded.
Shelley Dolsby - Purchasing Shelley is a registered pharmacist in two states and brings 15+ years of managing inventory and purchasing supplies experience in the medical field with her. Shelley has been part of the True Seals team since the beginning of the company. Shelley takes great pride in delivering superior customer service and strives for excellence in communicating with True Seals suppliers.

Diana Johnson - Office Manager with over 30 years of experience holding numerous roles in the banking industry, as well as establishing and running a successful business Diana's commitment to customer service and product excellence combined with dedication and hard work, will go the extra mile to deliver customer excellence.

Steve Matzdorff - Quality, Safety, ISO Compliance, Lean Manager - Over 30 years' experience in manufacturing. Steve has worked as a Quality/Safety Manager for over 10 years implementing & maintaining ISO-9001 Quality Management Systems. Steve is passionate about using Lean Manufacturing to eliminate waste and improve processes to enhance and improve customer satisfaction.

Craig Dolsby - Member Certified as a Six Sigma Black Belt with over 30 years of hands-on manufacturing experience - Craig Dolsby founded True Seals with a commitment to own and operate a local company built on the principles of - fulfilling customer's needs through fair pricing, providing excellent customer service, and manufacturing top quality custom gasket products.

Jim Hemingway - Member Jim Hemingway's entry into the gasket industry began in the early 80's. Jim's reputation for providing effective leadership and innovative manufacturing techniques are a testament to the high level of service and unmatched product quality you will receive at True Seals.


Hamid Becirovic - Production Manager Hamid Becirovic's 15 years of "hands-on" manufacturing experience, combined with his high level of attention towards quality and control, allows True Seals to manufacture a full spectrum of gaskets – all meeting or exceeding your expectations.

Ger Lor - Production Lead with 14 years of manufacturing experience, Ger coordinates, monitors and provides leadership for the activities of a cellular work team. His experience working with our high pressure water jet, CNC and knife cutting machines and his precise attention to detail and accuracy, ensures quality throughout the production process.